General Procedures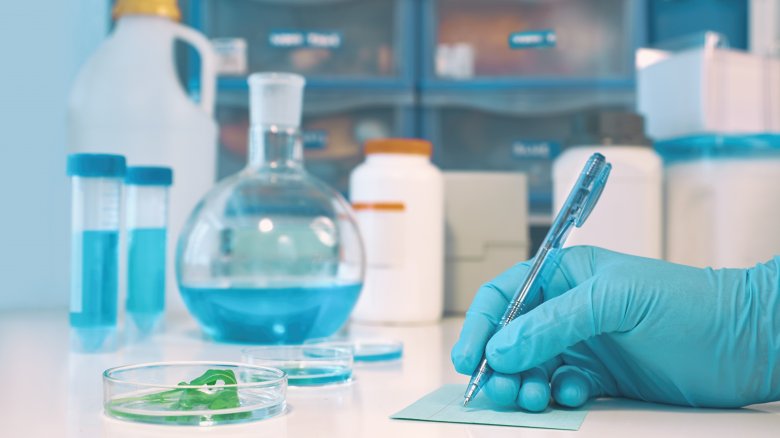 The IMIBIC General Procedures Support Unit offers a fundamental Lab Management service for the organization of the Maimonides Biomedical Research Institute of Córdoba, providing technical support, organization, and supervision services for the technical, research and administrative activities of the research laboratories. Specifically, the Unit is responsible of the facilities, rooms and scientific equipment for common and autonomous use of researchers, so as to ensure optimal and uninterrupted operation of laboratory experimental procedures and quality standards and good laboratory practices, as well as to warrant the correct use and sustainability of specialized scientific equipments.
Personnel
The General Procedures Unit is composed of:
Equipment and Facilities
Centrifuge Room:

Ultracentrifuge Beckman Optima XPN100
Refrigerated centrifuge Kubota 2800 (2 Units)
Nanodrop Thermo ND 1000
qRT-PCR Stratagene MX3005P
Sonicator VC50
Other auxiliary equipment

Multiple equipment Room:

Luminiscent Image analyzer GE Healthcare ImageQuant LAS4000
Water purification system Merck Millipore Advantage A10
Bioplex ProII Biorad
Other auxiliary equipment

Sterilization Room:

Autoclave Selecta Presoclave-II (3 Units)
Stove Memmert UN110 (2 Units)
Ultraturrax Selecta Omni GLH 02
pHmeter Crison GLP 21
Precision balance Denver Instrument TP-214
Water bath sonicator Selecta ultrasons
Sonicator Omni Sonic RUPTOR 400
Ultrapure water dispenser MilliQ Merck Millipore Q-POD
Other auxiliary equipment

Histology Laboratory:

Cryostat Leica CM 1860UV
Automatic stainer Leica ST4020
Automatic tissue processor Leica TP1020
Heated Paraffin Embedding Station Leica Arcadia H y C
Autostainer XL Leica ST 5010
Microscope Leica DM 2000LED
Shaking bath Labolan 52010
Bio-Rad Universal Hood II Gel Molecular Imaging System ChemiDoc
Stove Memmert UN110
Other auxiliary equipment

Temporary freezer storage:

Deep freezer (-80ºC) Thermo Scientific UFX60086V (3 Units)
Deep freezer (-80ºC) Eppendorf Cryocube F570-86
Services
Organization, technical support, and supervision of the correct use of the scientific equipment in rooms and facilities of the IMIBIC, as well as the common auxiliary equipment of the building (fume cupboards, autoclaves, centrifuges, etc.).
Care and maintenance of laboratory equipment shared by the groups of the IMIBIC.
Autoclaving of research material of the research groups in the sterilization room.
Supervision of proper management and disposal of laboratory waste, in compliance with the regulations.
Implementation and monitoring of the Trebol Program of Good Environmental Practices at IMIBIC, in compliance with the University of Córdoba.
Cold storage management to ensure the proper use of the available space in the event of failure of the research groups' freezers.
Any other type of support and management of the general procedures that may arise.