Organisation Chart
The organisation and management structure of IMIBIC: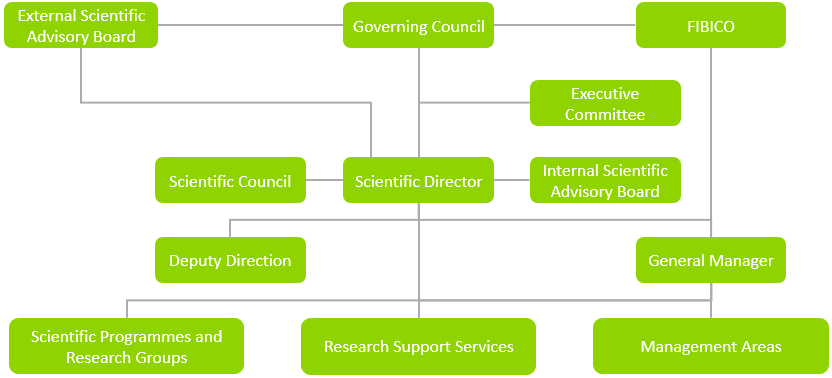 The governing bodies of the IMIBIC are: Governing Council, Executive Committee, Scientific Director, Deputy Direction, and General Manager.
The consultative bodies are: Internal Scientific Advidory Board, External Scientific Advisory Board, and Scientific Council.
---
Governing Council
The Governing Council is the highest body directing, managing and representing IMIBIC.
---
Executive Committee
The executive Committee was created to facilitate agile decision making. Its responsibilities include among others the monitoring of IMIBIC's activities, financial management, appointments and internal organisation.
The decisions made by the Executive Committee will be adopted immediately, but require ratification ex post by the Governing Council.
---
External Scientific Advisory Board
---
Scientific Council
The Scientific Council is a consultative body that assists the Scientific Director in his duties. Its decisions are not binding.
---
Comité Científico Interno